Navigating The Dynamic and Static Workspaces
Navigating Your Workspaces
| | | | | | |
| --- | --- | --- | --- | --- | --- |
| | | | | | |
The Dynamic Workspace allows for the management of Content details and information and is your general source of communication and updates.
Introduction to the Dynamic Workspace

Upon clicking one of the assigned content drafts (either from the "Assigned
To
Me" Widget or from the Content Tab) you will be led to the individual content draft view. This view operates in a
2-column
format:
The column on the right is your static content workspace. This is where you will be entering your deliverables (uploading creative graphics and post copy). All content drafts are grouped so you can work multiple social platforms at once.
The column on the left is your dynamic workspace. This is where you can see the Content Draft form details. This is what a user fills out when they are uploading their requests every month. If you toggle between the tabs on the left, this will also change what populates in your dynamic workspace column.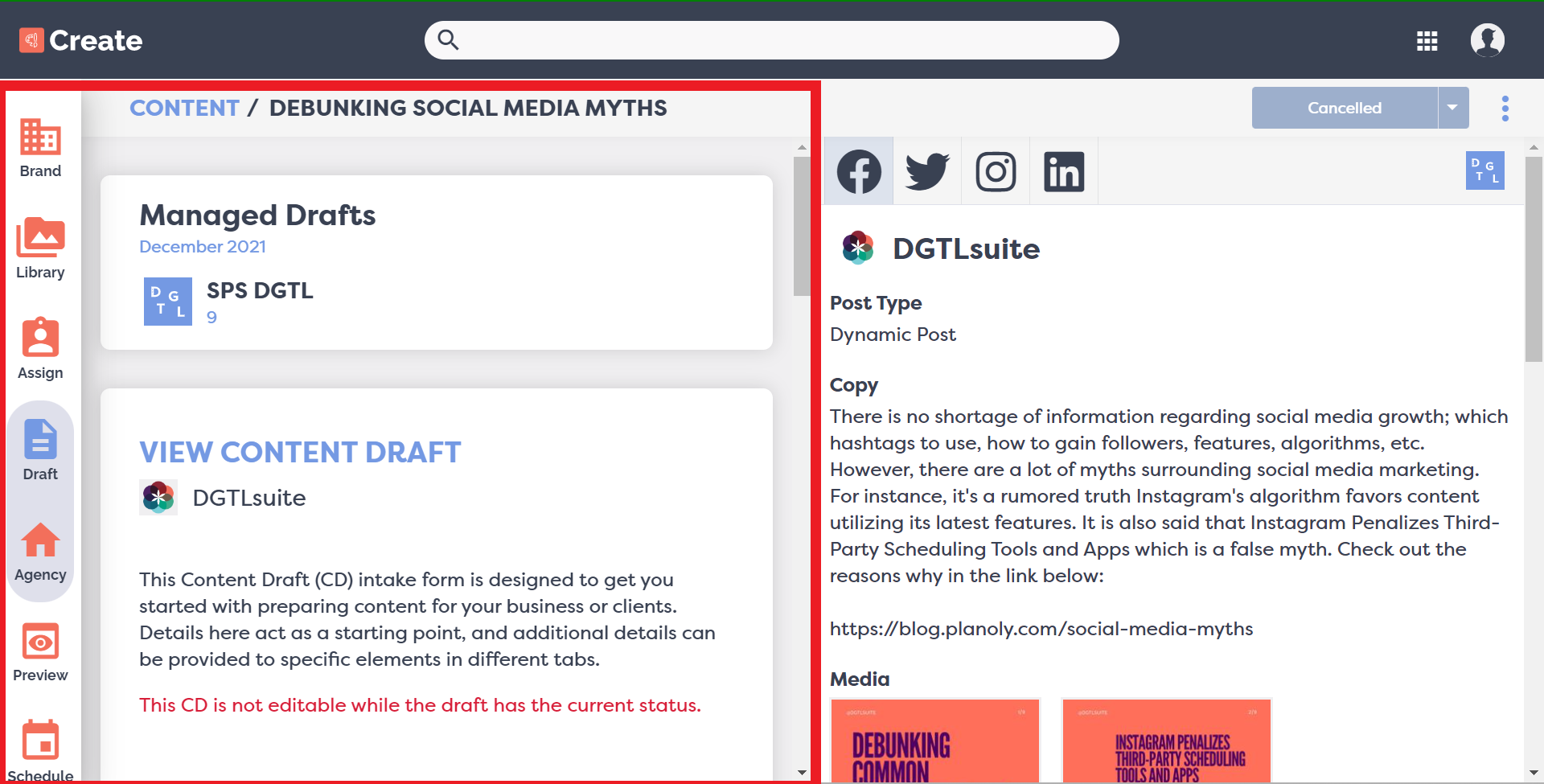 The Brand Tab
The Brand tab holds the submitted Creative Brief and Brand Voice Brief With design preferences and other details.
Notes can be added by anyone at any time and will appear at the bottom of this tab.

These notes are visible to all users on your team.
If this tab is blank, it means no one on your team has submitted any details within their DGTL Account profile yet.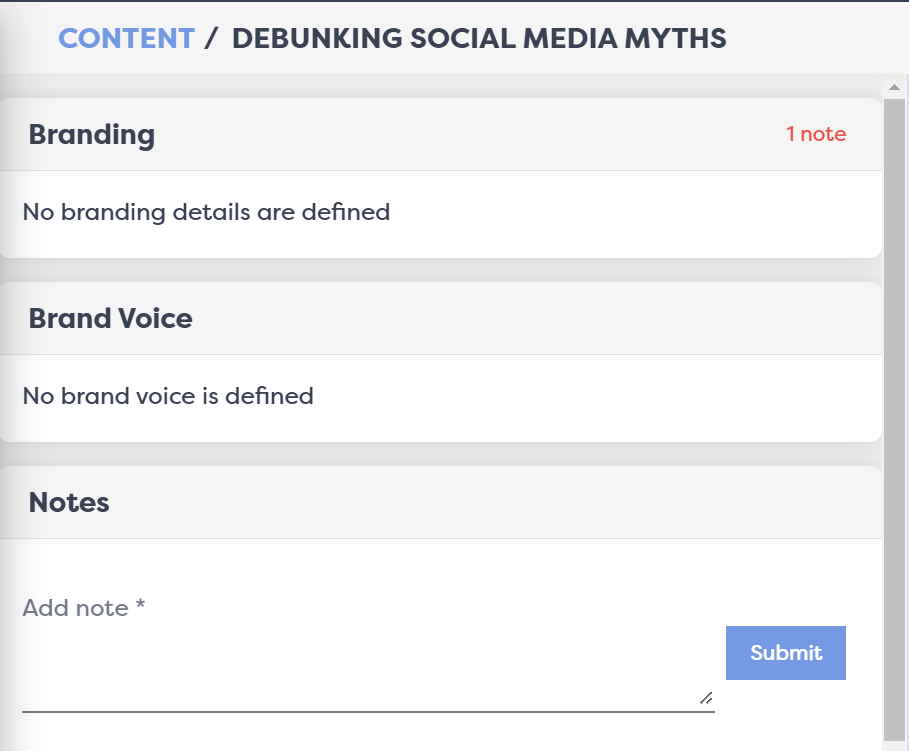 The Library Tab

The Library tab can be used to easily access any of your uploaded creatives stored in the library for easy access and allows you to directly add them to any content you are working on. You may also use this view to upload, organize, and look through your library for inspiration.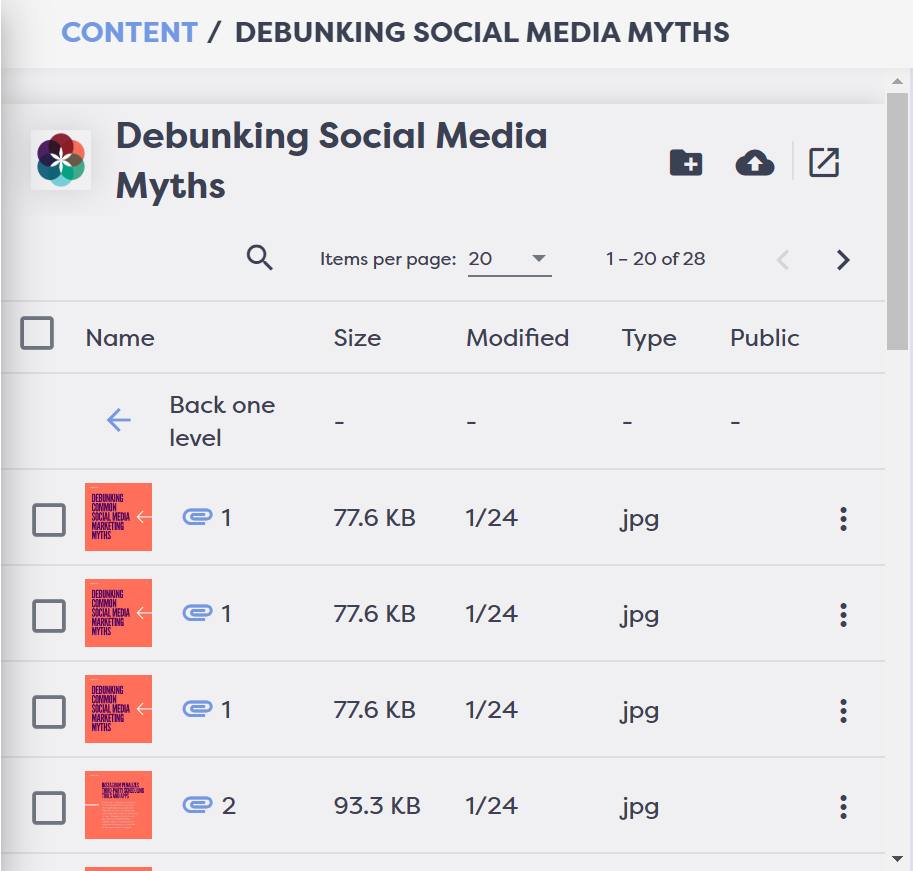 The Assign Tab
The Assign tab is used to assign a draft to any individual(s) on your team who are involved in any part of the content production process. You can see who is already assigned to this draft, add more users, or remove assigned users.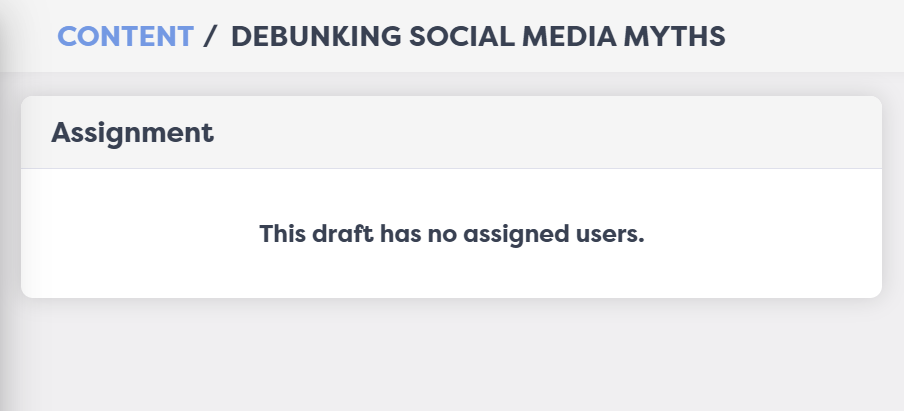 The Draft and Agency Tabs

Content requests are sent via a form called a "Content Draft".
If you want someone outside of your business, like an agency or a contracted graphic designer, to work on a post on your behalf then you should also fill out the secondary form housed within the Agency tab. This turns your "Content Draft" (CD) into a formal "Content Draft Request" (CDR).

The Draft and Agency tabs are visually grouped in the tab menu because they should be viewed together.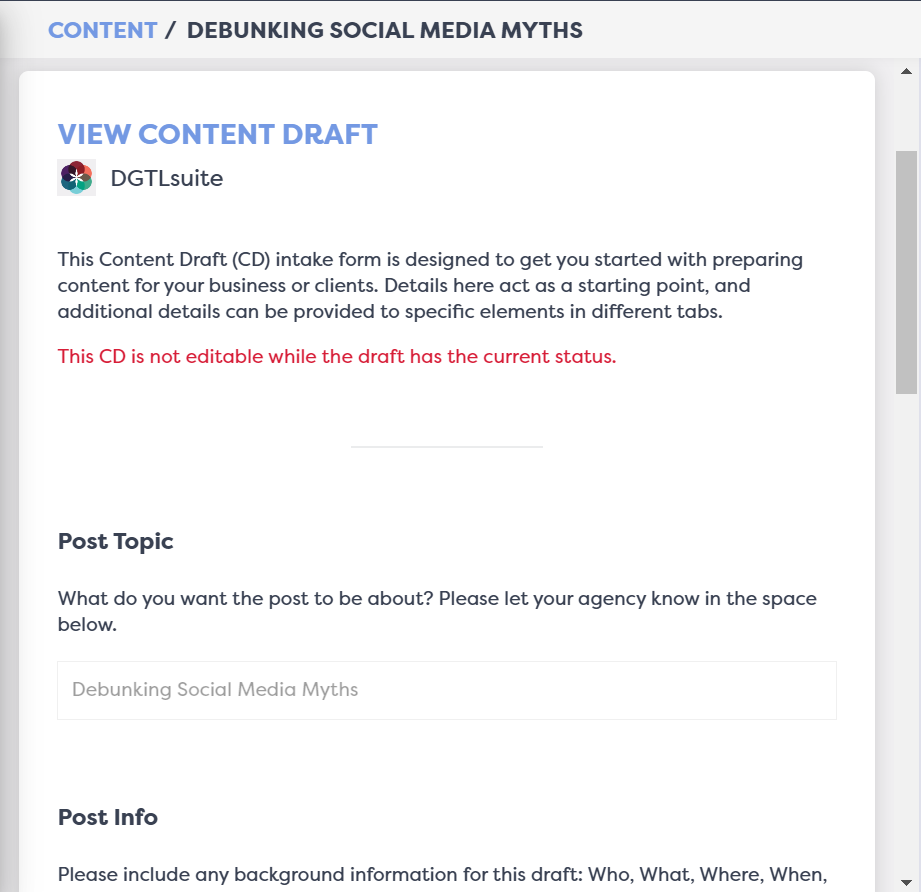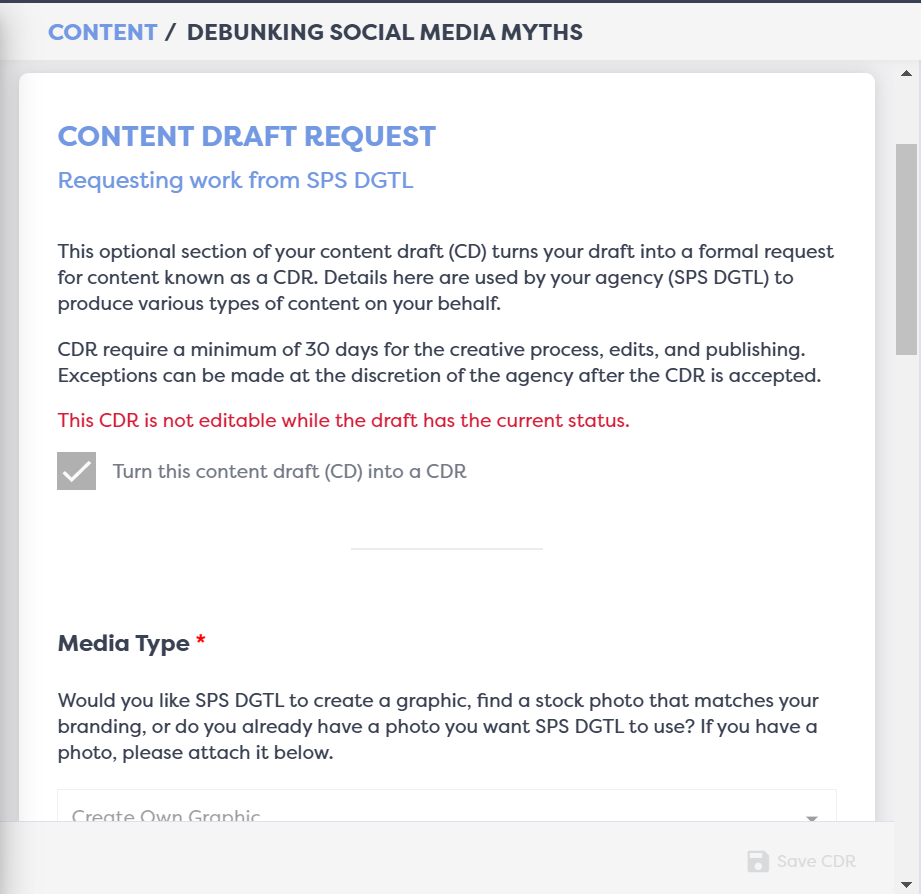 The Preview Tab
The Preview tab allows you to see what your content will look like on social platforms. The tab will automatically display whatever social platform you're working on in the static workspace column.

If you want to see all the platform previews for your CD/CDR at once, select the checkbox in the top right corner.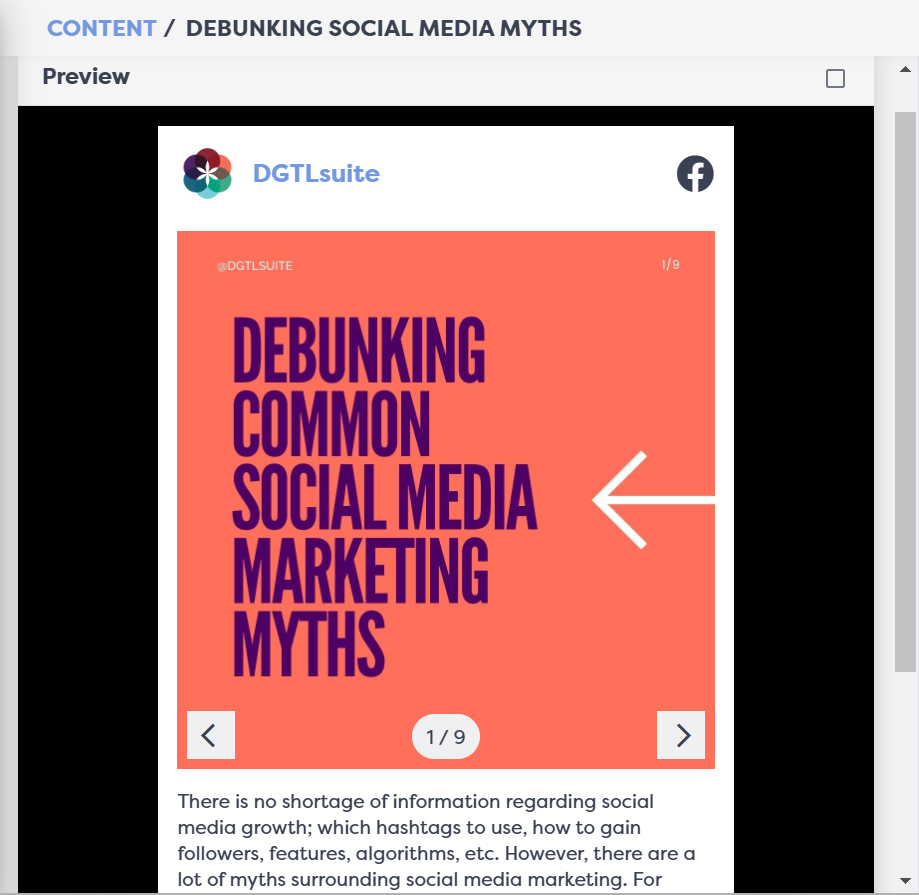 The Schedule Tab

The schedule tab allows you to view a calendar of upcoming content and plan out when the piece you are currently working on should go out when completed.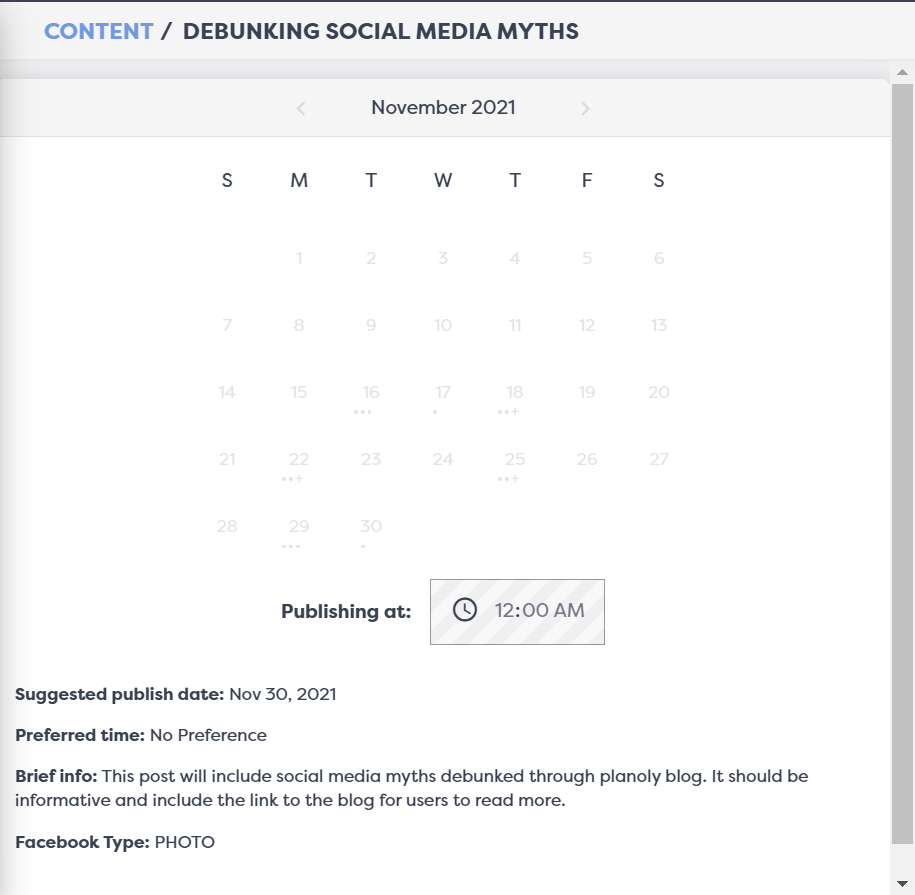 The Updates Tab

The Updates Tab is the conversation and collaboration flow within each CD and CDR. All changes made to
your draft will be logged in this column and this is where you'll find important feedback left by your team including any @ mentions.

You can mention any member of your team by typing an @ in the comment box--their names will populate for you to select from. You can also attach media from the Create Library or your device to a comment.
All comments from your team will appear in blue.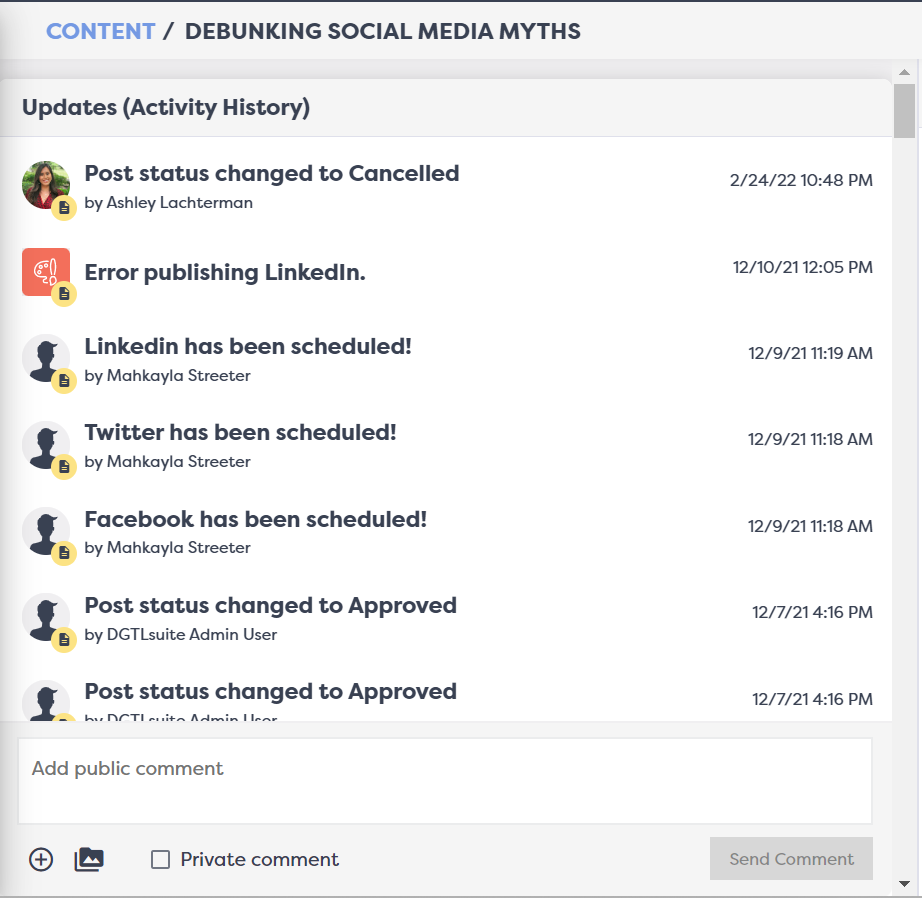 Introduction to the Static Content Workspace

This is where you enter your final deliverables for each CDR. Depending on the platform, you will have to choose the appropriate category

to

upload media.




Once a platform is being worked on in the static workspace, you'll notice an orange pencil icon appears next to the platform name. This indicates that you have unsaved changes in your workspace!




You can work multiple platforms at the same time with unsaved changes in this view but be sure to save your platform changes BEFORE you navigate back to a different draft as it will not retain any unsaved changes.