The specifics of your brand are important to our team, knowing how to upload and update them will help to be sure we can always assist!
Updating Creative Brief

To begin updating your Creative Brief start by navigating to the corresponding tab and selecting it, this will be labeled as Creative Brief.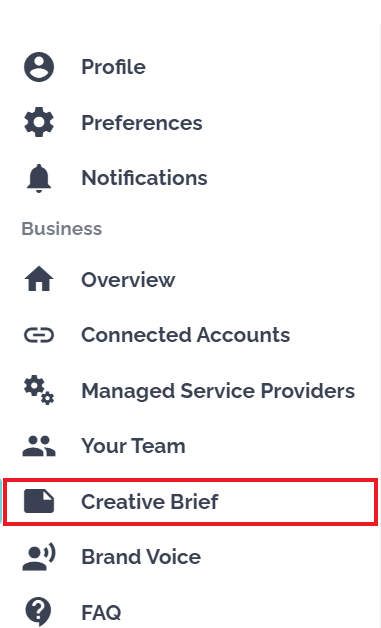 Once you have successfully navigated to the proper tab simply fill out each box with the applicable information as well as upload your logo when prompted.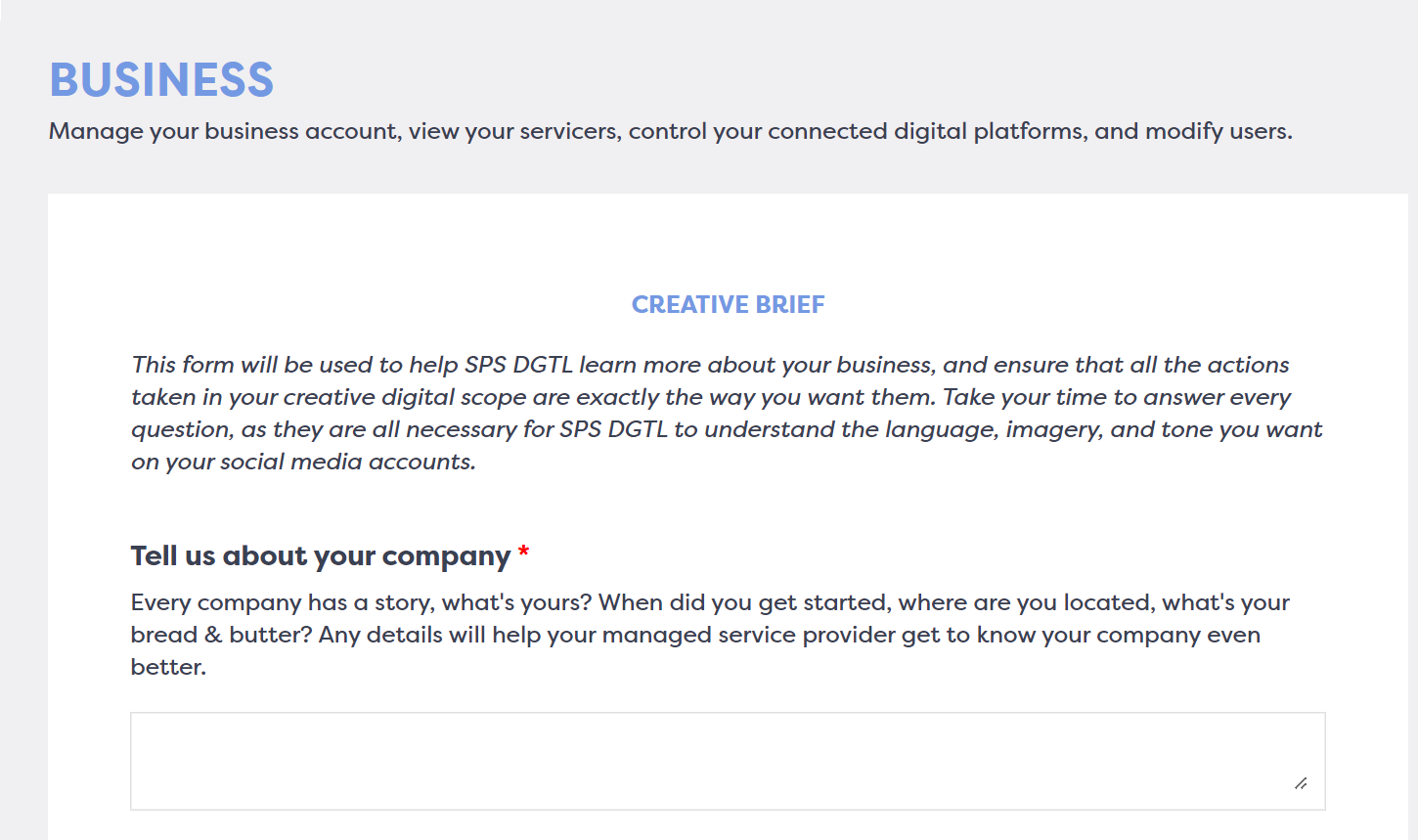 Submitting Brand Voice Details

To begin with, your Brand Voice, navigate to its labeled tab.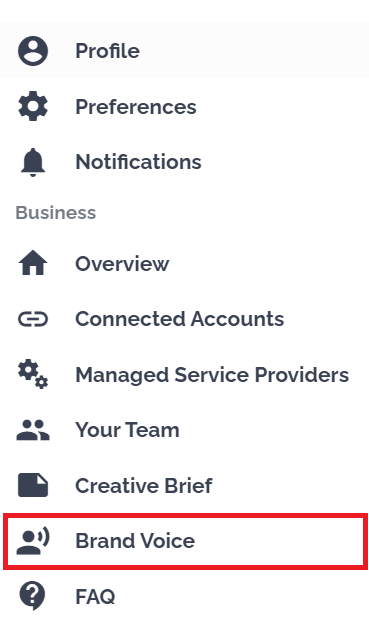 Once within the Brand Voice tab, you may update the questions so that they accurately reflect your Brand!