Advanced Library Features
Core actions of the Create Library
Find out how to use granular actions in the Create library, manage permissions, view the old content, and control access.
How to open a book
The Library holds all of your files as books within a shared space, if you want to get details on any of the files asides from the simple content itself you can open a granular view by simply clicking on any book.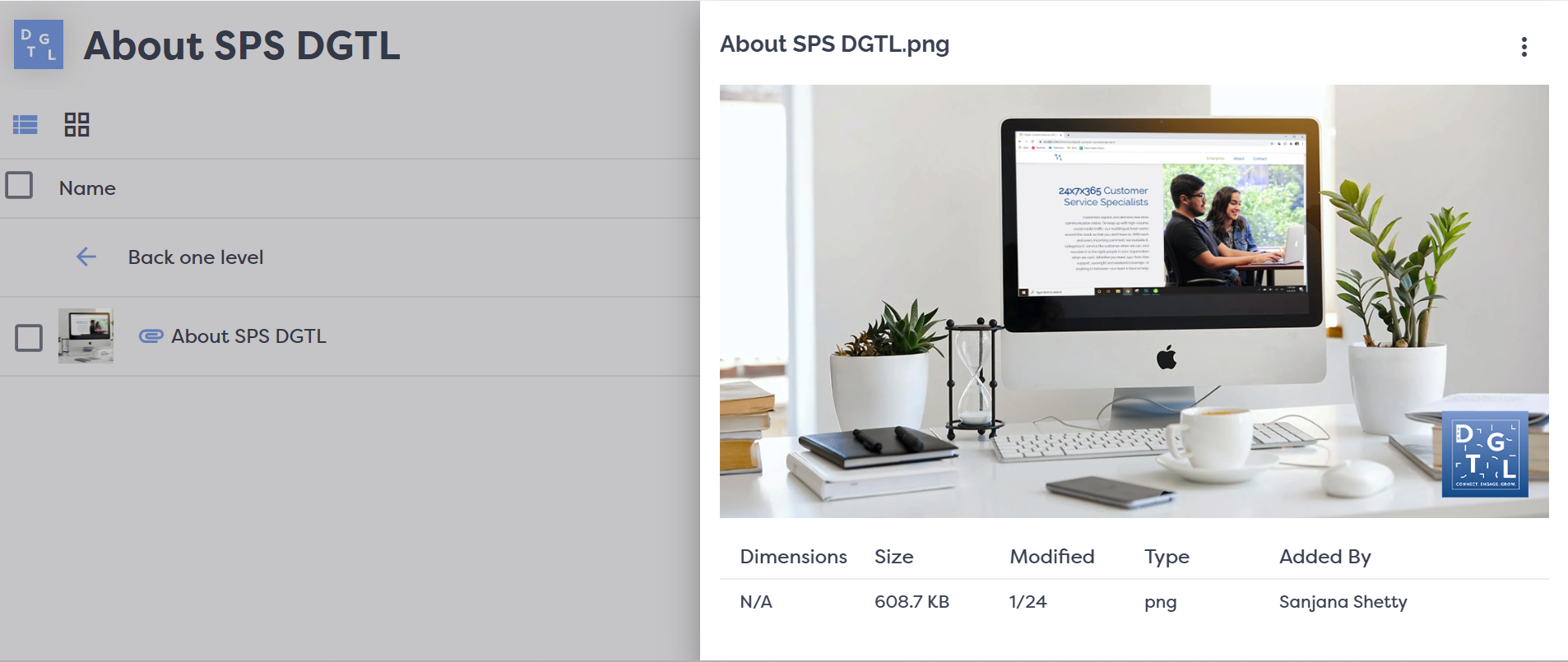 When looking at a book you can see the details of image dimensions, file size, its last modification date, the type of file, and whoever is responsible for adding it to the library.
Changing permissions for books
Books in your library may have several different levels of privacy or specified access, to start managing this right click the book you wish to manage or click the three dots on the right hand side of it's listing.

To begin managing specific access to a book, click the option labeled share.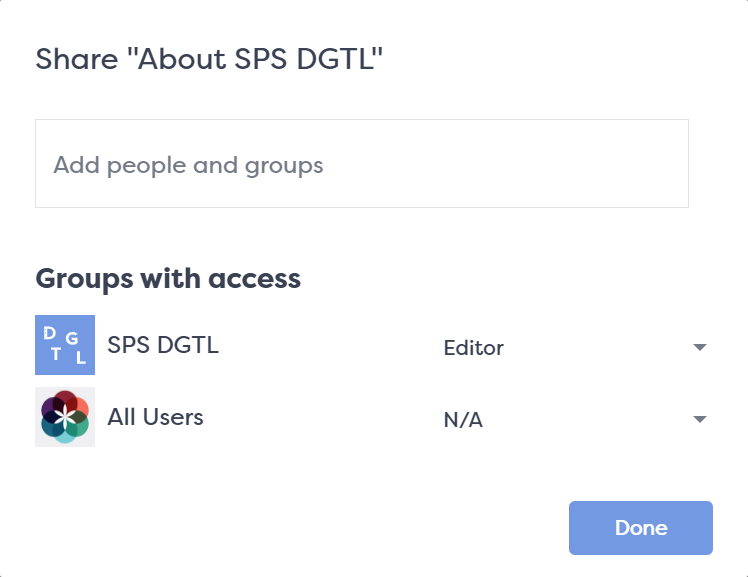 Once in this view, you may edit access to groups who have already had this book shared with them, all users, or may enter any people or groups you would like to give access to.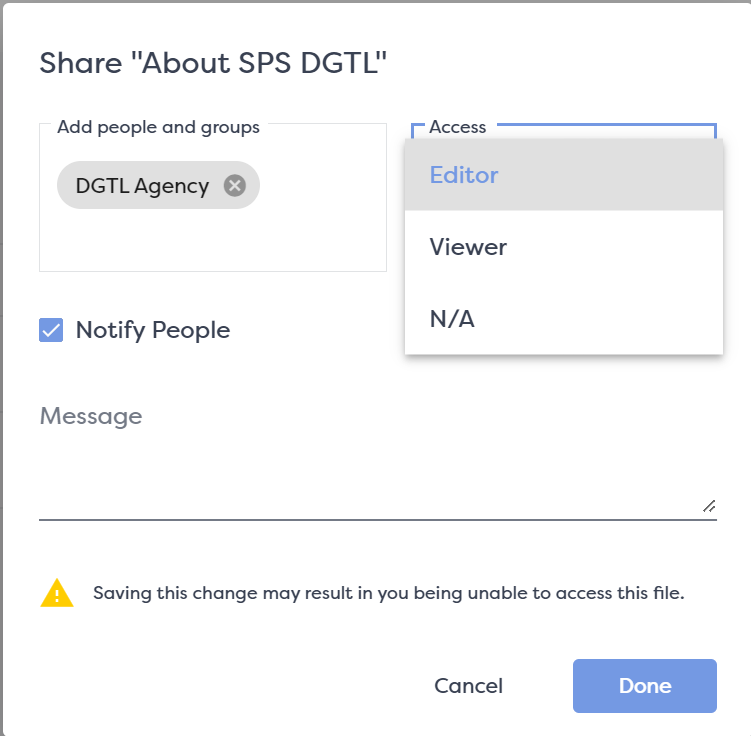 Once you have selected a specific organization or group of people you may then customize the kind of access you would like to give them, wether or not they should be notified, and may add a custom message to the notification.
Related Articles

Understanding Create: The Library

Intro to and Managing the Create Library Find out what the Create Library is and how to manage/upload content to it for future or current use. What is the Library? The Library acts as a shared assets folder where you can upload any images, graphics, ...

Getting Started with Create

Welcome to DGTL Create Create, What is it? Create is the DGTLsuite's content logistics and management platform. In Create, you can collaborate with your team to plan and approve monthly content, schedule content easily, and manage your workflows so ...

Navigating The Dynamic and Static Workspaces

Navigating Your Workspaces The Dynamic Workspace allows for the management of Content details and information and is your general source of communication and updates. Introduction to the Dynamic Workspace Upon clicking one of the assigned content ...