Looking at the Volume Data Tab

Learn what the Volume Data Tab has to offer
Volume

The
Volume Tab
produces the hourly heat map that outlines high volume days and times, graphs inbound & outbound items, compares total inbound items vs outbound items and shares response rate.
Volume breakdown

Shows the parts that compose your current volume selection. You can view percentage breakdowns of volume data by channel, tier, sentiment, and language. You can select the dropdown to mix and match different filters for these breakdowns.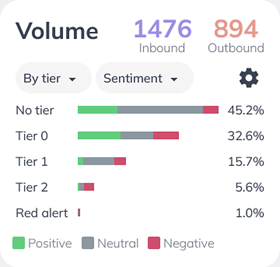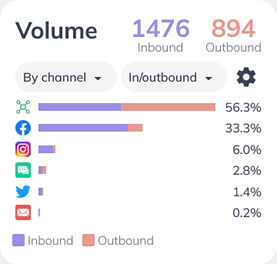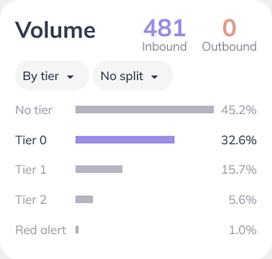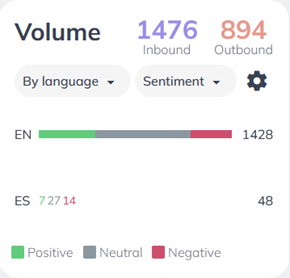 Volume by hour heatmap
The heat map will provide the total number of inbound & outbound items by hour & day. The Y axis provides the date and the X access provides each hour of the day with the average items per hour at the bottom of the X access.
The value detector on the right depicts the highest volume per hour for each cell indicated in red and lowers to blue for lower-volume cells.
You can switch between both inbound and outbound items in your volume filter by selecting the respective option in the upper right hand corner.