Understanding Create: The Library
Intro to and Managing the Create Library
Find out what the Create Library is and how to manage/upload content to it for future or current use.
What is the Library?
The Library acts as a shared assets folder where you can upload any images, graphics, videos, documents, and logos that you may want to use for future content. You may d
ownload or view assets on your device by right-clicking on the file name.

Helpful Hint:
Images uploaded within Content Drafts will automatically upload into the library. Feel free to use the library as a file storage system to house all of your media repositories.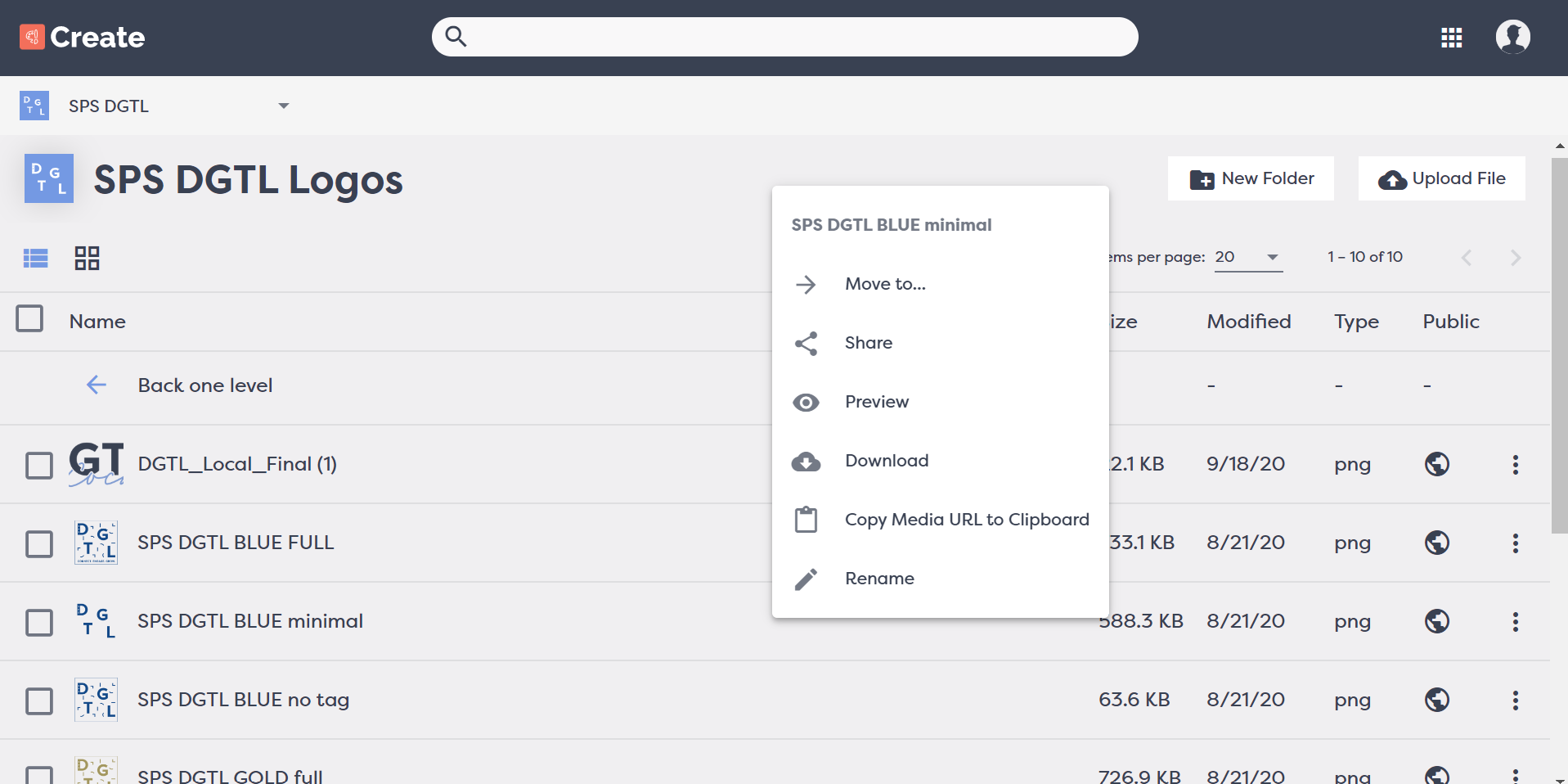 Please note:
To search the create library use the magnifying glass next to "items per page" the top search bar is for creative drafts only.
Adding Items to the Library

When adding items to your Library, you can either upload files to your general client folder or categorize your assets by creating separate folders.

Accessing the Content Drafts Folder

When first accessing your Create Library the first folder option unless moved will always be the "Content Drafts" folder. This folder contains all creative for whatever Content Draft's you have made, this will include all stages of revision from beginning to end.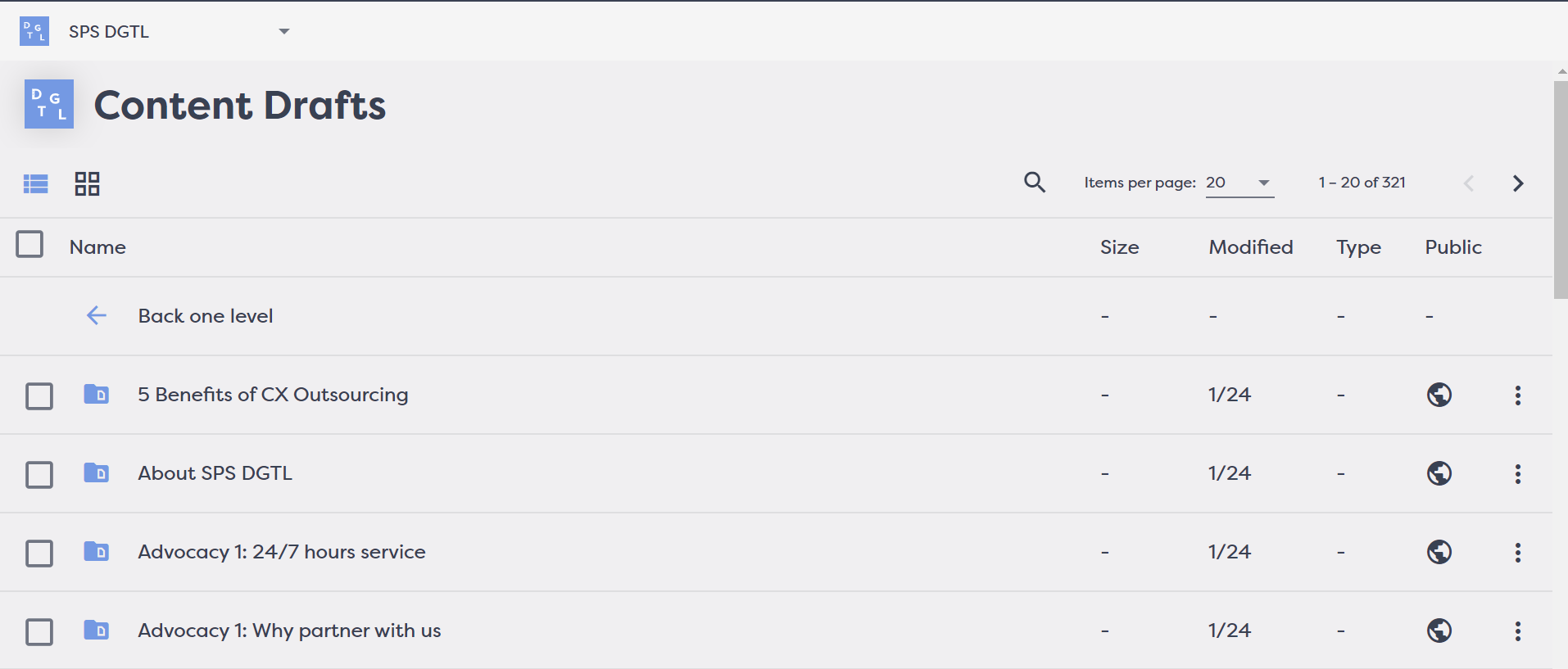 Related Articles

Understanding Create: The Dashboard

Introduction to the Dashboard When you log into Create you'll be welcomed with your user dashboard. This is the high-level overview of all activities in Create and the information is separated into widgets. To view a full walkthrough demo of the ...

Advanced Library Features

Core actions of the Create Library Find out how to use granular actions in the Create library, manage permissions, view the old content, and control access. How to open a book The Library holds all of your files as books within a shared space, if you ...

Getting Started with Create

Welcome to DGTL Create Create, What is it? Create is the DGTLsuite's content logistics and management platform. In Create, you can collaborate with your team to plan and approve monthly content, schedule content easily, and manage your workflows so ...

Create Scheduling Notes

Scheduling Details Each platform has its own rules and specifications on what kind of content can be uploaded and create may have restrictions on what can be turned into content, familiarize yourself with these to always be sure you're putting out ...

How to Create an Agency Content Draft

Creating Agency Drafts and Their Limits When you want a creative agency to work on content on your behalf you will have to turn it into an Agency Request. This may come with limits to the ammount of requests you can submit. How to Start a Content ...