Introduction to the Library
Intro to and Managing the Create Library
Find out what the Create Library is and how to manage/upload content to it for future or current use.
What is the Library?
The Library acts as a shared assets folder where you can upload any images, graphics, videos, documents, and logos that you may want use for future content. You may d
ownload or view assets on your device by right-clicking on the file name.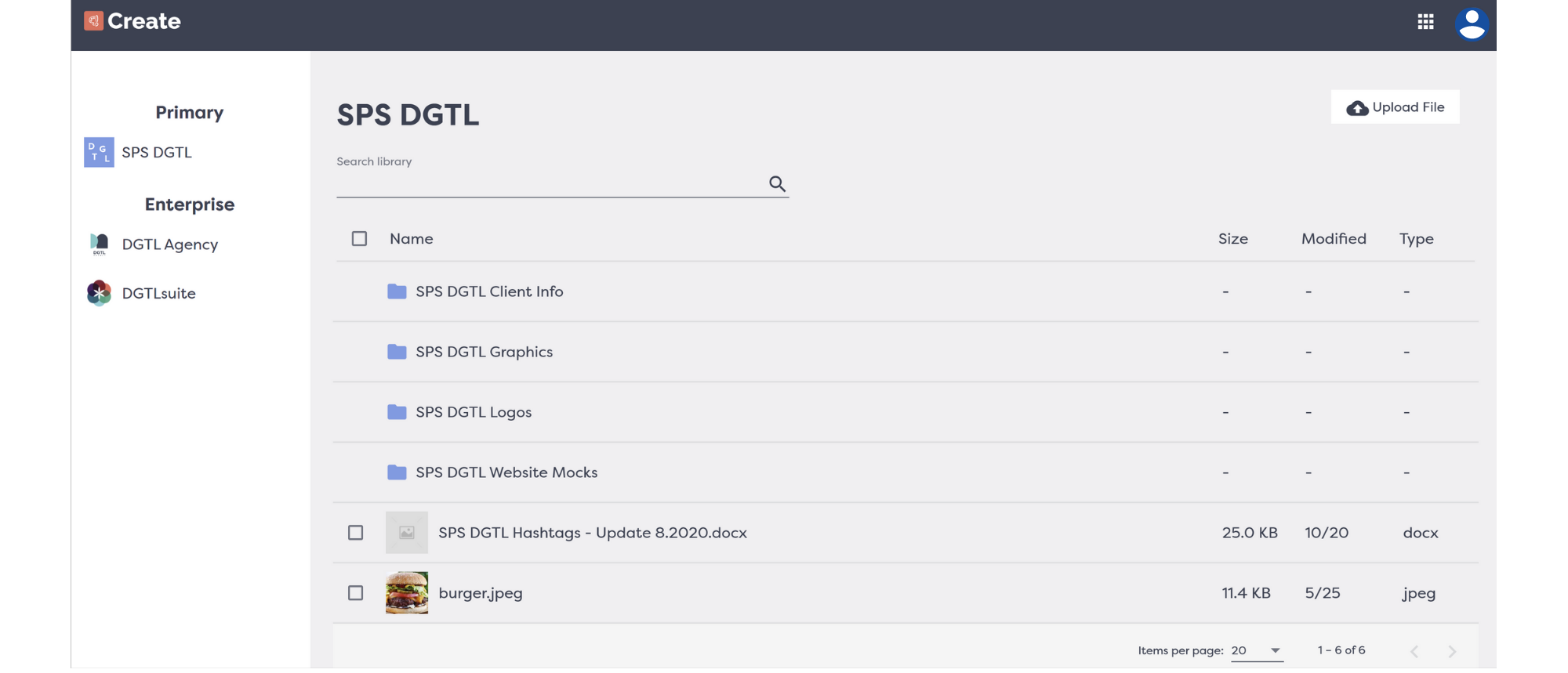 Helpful Hint:
Images uploaded within Content Drafts will automatically upload into the library. Feel free to use the library as a file storage system to house all of your media repositories.

Adding Items to the Library

When adding items to your Library, you can either upload files to your general client folder or categorize your assets by creating separate folders.

Related Articles

Introduction to the Dashboard

Navigating Your Dashboard When you log into Create you'll be welcomed with your user dashboard. This is the high-level overview of all activities in Create and the information is separated into widgets. The "Unassigned" Widget This shows all content ...

Introduction to the Queue View

Understanding the Queue View Your main view when going to look at content is your Queue View, understanding it will give you all general information you need on the fly. What is the Queue View When you navigate to the Content Page, you'll be able to ...

Navigating The Dynamic and Static Workspaces

Navigating Your Workspaces The Dynamic Workspace allows for the management of Content details and information and is your general source of communication and updates. Introduction to the Dynamic Workspace Upon clicking one of the assigned content ...