Getting started with DGTLsuite
The DGTLsuite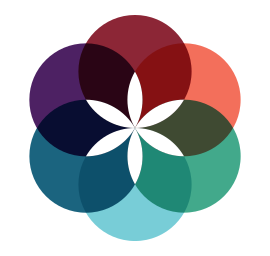 Our goal when we built the DGTLsuite was to provide comprehensive, integrated, and simple solutions to digital workflows for businesses of any size. Our suite was built as an organic outgrowth of internal business needs and refined in house. The scope of the suite grew as our customer care experts requested enhancements that made their work more effective and more efficient. Our suite was built side by side with the very people who would be using it every day, and the result is a tool so intuitive and streamlined that operational success can be handled by a large marketing team or just one person.
Product Overview

Depending on your subscription to the DGTLsuite, you'll gain access to a variety of specialized applications such as:

| | |
| --- | --- |
| | This is our account management portal. It will serve as your all-in-one billing portal, team access supervisor, and services management system. Account will allow you to standardize your preferences across channels to ensure your team is positioned for optimal workflows. |
| | |
| --- | --- |
| | This is our creative content platform where you can design, organize, and publish content that impacts your customers and extracts real business value from every platform. It will enable you to establish your brand and build content with the revision process in mind. |



This is our customer care platform where you can engage with your customers across the channels you care about most.

It will enhance your digital workflows, elevate your operational analytics, optimize your social media, and consolidate your customer conversations.



| | |
| --- | --- |
| | This is our analytics and reporting platform. It will allow you to access powerful data that can help drive the best decision making. When used in combination with Create and Engage you can develop the metrics that matter to your business and extract informed and actionable insights from your analytics. |



This is our lite client relationship management software. When you have access to it you get digital management your way. Partner is the multi-client multi-user centralizer, and it will allow you to get organized whether you're an agency or an enterprise. Get all of your clients and your entire marketing team under one tool-set.

This product is reserved for official DGTLsuite Partners. Learn More.

To learn more about each product navigate to some of the product specific articles and learn how to capture digital success.

Where to start



Need more help?

Get in touch
here
on our knowledge base by making an account and submitting a ticket. We'll try to get back to you within two business days! You can also always mention or DM us on social media.